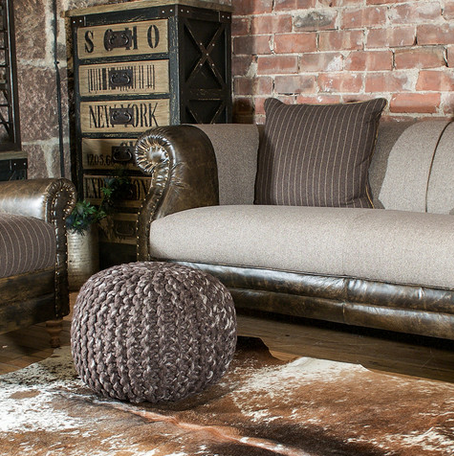 Christmas time is near and the Family needs seating!
You may consider buying a larger table and some extra dining chairs for Christmas dinner, but trying to squeeze an extra sofa in your living room may not be an option. Is there a way of finding extra seats or be prepared for get-togethers?
We will show you some options and give you tips how to seat a crowd this Christmas!
Check our pinterest board for Spare Seats and ideas on seating!
Cushion it
Big pouffes are wonderful to provide extra seating and they are soft enough to keep them all year around, when squashed into corners.
They are lightweight and flexible, but provide ample seating for at least one adult (or two kids at a push!).
Get that footstool
You may have been offered to purchase a footstool with your last purchase of an armchair and thought, when will I ever going to use it – well think again! Footstools are not only great to put your feet on when reading a book they can also provide that much needed extra seat during Christmas. For a small investment you will have a stool that matches your chair and will keep the living room design scheme coordinated. Some larger sofas offer generous footstools, either as an extra seat at the end of the sofa or as a double up coffee table/ storage footstool. These are great for Christmas and Family visits.
Bench!
Benches are great to sit on. You can keep them in hall during the year to offer seating when putting your shoes on, or you place it in the bedroom – either as a window seat or in front of the bed instead of a blanket box, for that boutique hotel look we all love. Just pull a bench under the dining table and you will be surprised how many people you can sit!
Be creative…
You might see a vintage wooden barrel – don't see it for what it is, see it as an extra seat or side table during the year. Plunder your guest bedroom for that extra chair and don't be afraid that the patterns don't match – think eclectic mix of furniture! And voila the whole family has a seat and everybody is happy…